Basil Smash Cocktail
Winner of Trail Distilling's Cocktail Contest
Congratulations to Jenna Hird and her cocktail, the Blueberry Basil Smash. After stiff competition and close votes last night at our sold out class, her cocktail received the most votes and highest compliments.
1 measure Lemon Juice
1 measure Simple Syrup
3 measures Trillium Gin
Small handful of blueberries (or cover the bottom of the rocks glass) and a handful of basil (you will want more than you think you do)
Muddle the berries & basil, fill glass half way with ice, pour in liquid and top with a splash of seltzer water – stir
Trillium Kiss
Our Signature Cocktail
1 1 1/2 oz. Trillium Gin
3/4 oz. St. Germain
1/4 oz. Aperol
1/4 oz. Fresh lemon juice
Top with a sparkling rosé
Garnish with orange twist
Shake first four ingredients with ice and strain into a coupe glass. Top with sparkling rosé and garnish with an orange twist.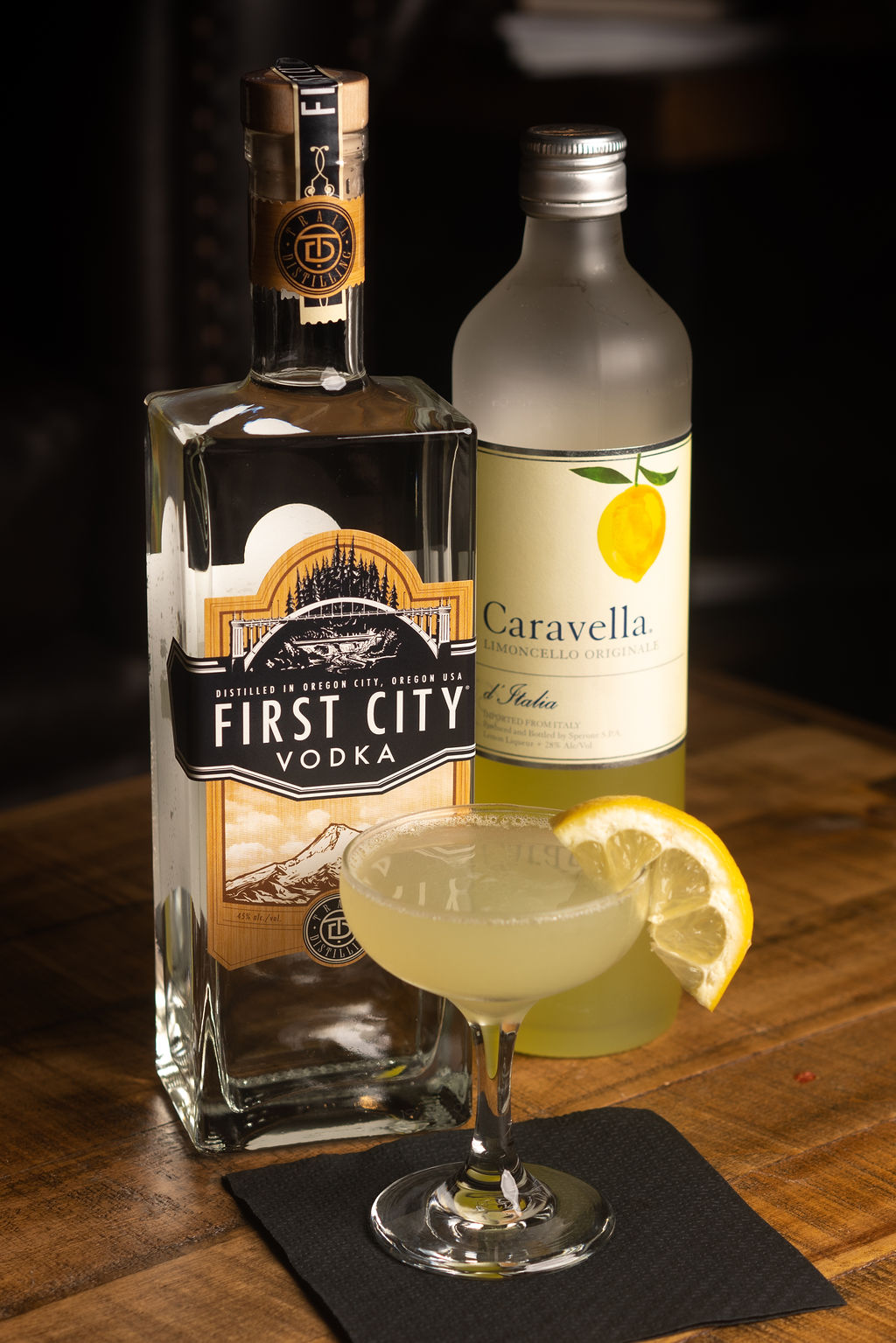 First City Limoncello Drop
1 oz First City Vodka
1 oz Limoncello
1 oz Lemon Juice
1/4 to 1/2 oz simple syrup (to taste)
Sugared rim
Combine all ingredients in a shaker filled with ice. Shake thoroughly and pour into a sugared rim martini glass.
Trail Peartini
1 1/2 oz Trillium Gin
3/4 oz lemon juice
1 1/2 oz Pear Puree
Dry Sparking Wine or Soda Water
Combine the puree, lemon juice and Trillium Gin in a cocktail shaker over ice. Shake vigorously until chilled. Pour into a Trail
Distilling Rocks glass and top with a small splash of dry sparking wine or soda water. Garnish with a pear or lemon wedge.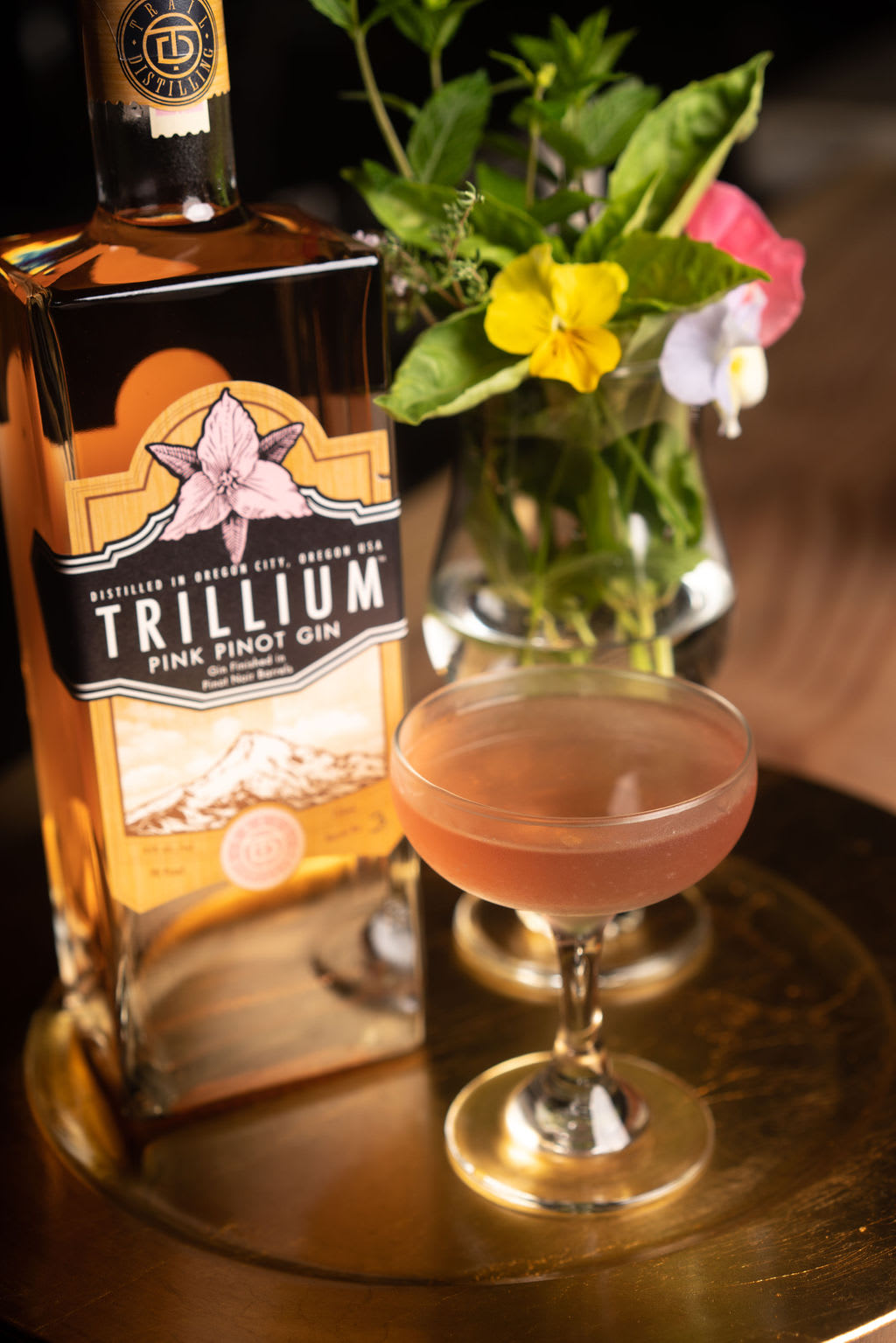 Trillium Pink Elderflower Martini
1 ¾ oz Trillium Pink Pinot Gin
½ oz St. Germain
1/8 oz lemon juice
2 bar spoons Oregon Pinot Noir
Shake the first three ingredients with ice and strain into either a coupe or wine glass. Top with Oregon Pinot Noir wine.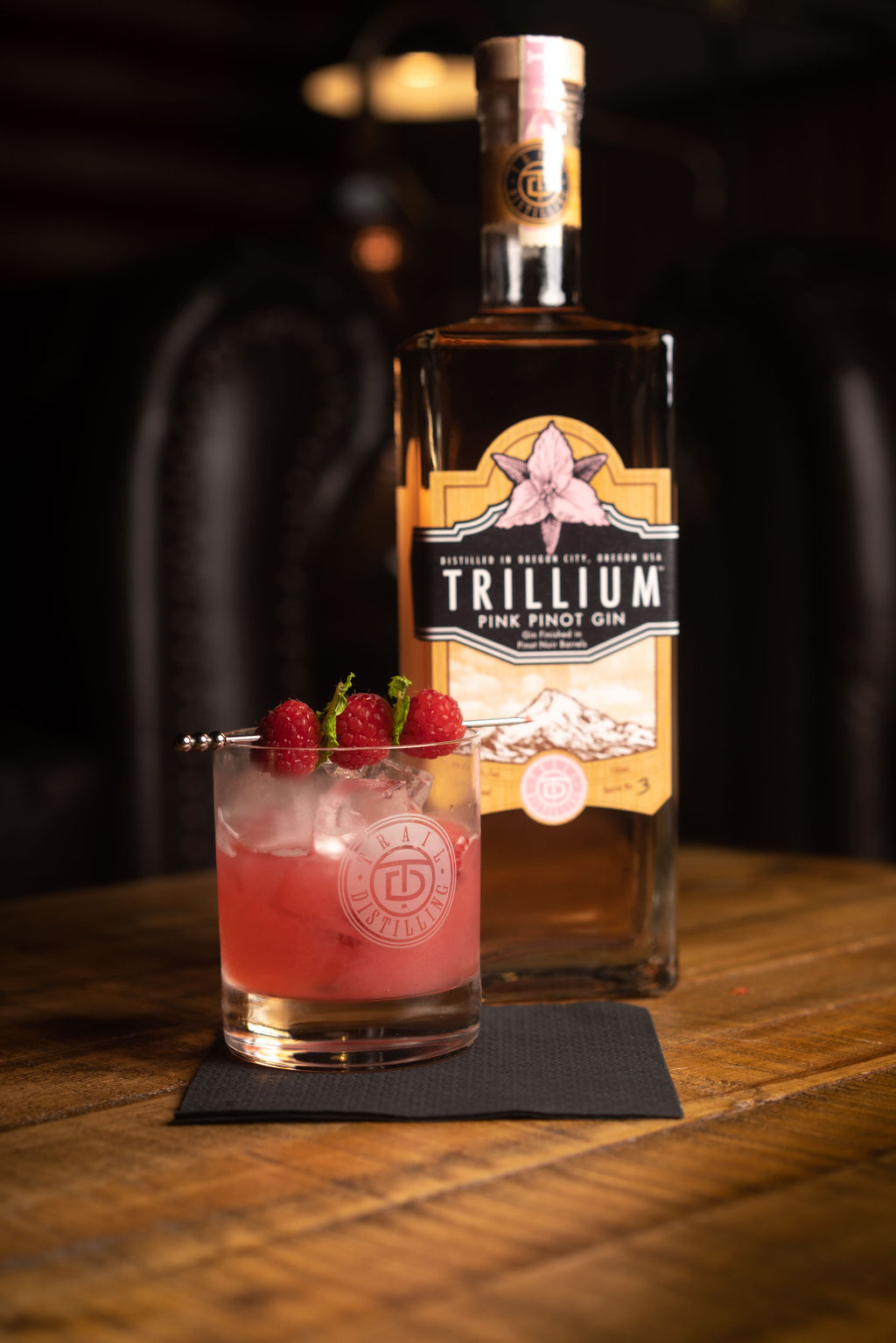 Trillium Raspberry Smash
1 ½ oz Trillium Gin or Trillium Pink Pinot Gin
2 -3 drops Portland Bitters Project Aromatic Bitters
¾ oz lemon juice
½ oz simple syrup
5-7 raspberries (muddled)
Combine lemon juice, simple syrup and raspberries into a highball glass and muddle well. Add Trillium Gin, top with soda water and bitters. Garnish with a lemon wheel and add simple syrup to taste.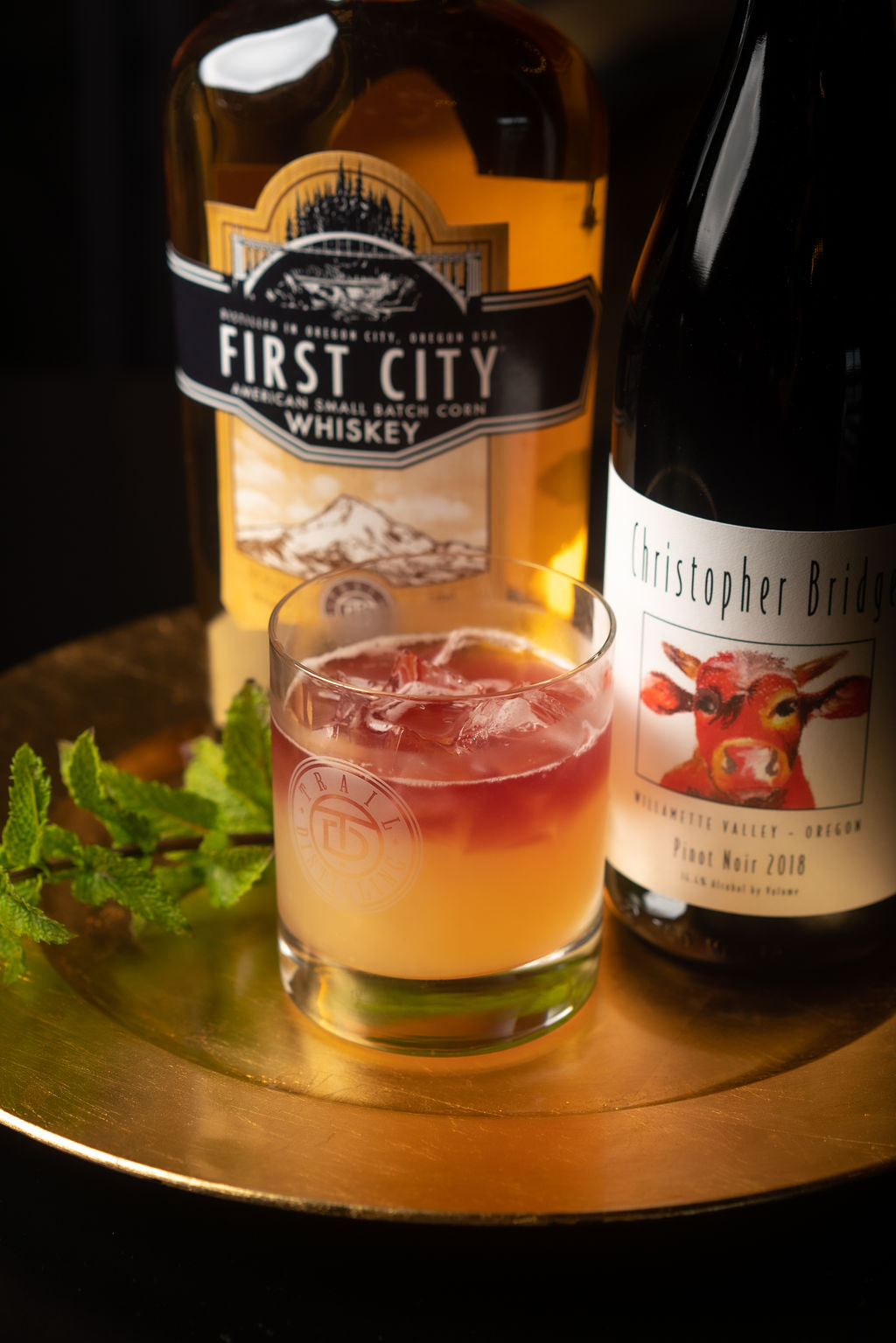 First City Whiskey Sunset
2 oz First City Whiskey
1 oz orange juice
½ oz simple syrup
¼ oz lemon juice
4 dashes of rhubarb bitters
Oregon Pinot Noir
Add all ingredients to a shaker with ice. Strain into a rocks glass with ice and float 1 - 2 bar spoons of Oregon Pinot Noir.